Visa Business
Additional options for cardholders:
Receive information about your cards cash flow via SMS
Pay with one touch - with contactless PayWave technology
Non-cash payment of expenses related to the performance of official duties
Withdraw cash through ATMs of another bank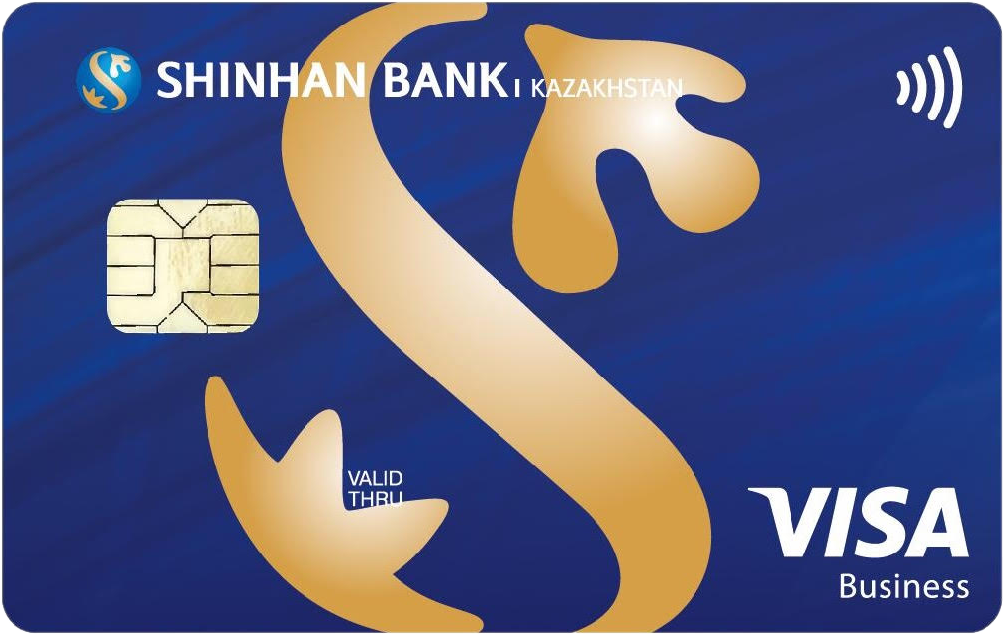 Shinhan Bank Kazakhstan JSC payment cards were created jointly with VISA international payment system. In order to meet your high requirements, we have developed a special payment instrument that provides comfort and many additional services.
Corporate payment cards will allow your company to manage and control the expenses of the company related to travel, business and entertainment expenses.
To issue a card, the organization must open an account to which the card will be linked.
This card is issued to an employee of the organization.
At will, additional corporate personal cards can be opened to the corporate account, according to which the spending limit is set. 
You can block the payment card here
© "Shinhan Bank Kazakhstan" JSC. License №1.1.258 dated 03.02.2020 was issued by the Agency for Regulation and Development of the Financial Market of the Republic of Kazakhstan. All rights reserved, 2023